TNA Impact Wrestling took place in Wichita Falls, Texas and was highlighted by a main event Bound For Glory Series match between AJ Styles and Austin Aries. This was the first time Aries and Styles competed against one another in a TNA ring and they did not disappoint.  We saw the TNA World Heavyweight champion Chris Sabin go one-on-one with the X-Division champion Manik. Also, a new "August 1 Warning" video was played and the mystery man announced that he would be showing up sometime tonight. Here are the overall highs and lows from tonight's TNA Impact Wrestling.
Best Match: TNA fans witnessed one of the best matches of the year as they saw AJ Styles vs. Austin Aries. There was so much going on that it's difficult to put into words. The action was fast-paced, hard-hitting and packed with innovative maneuvers. I mean seriously, these two guys looked like they were really hitting each other, which added to the match. There were some incredible spots, including Austin Aries reversing a Styles Clash on the ramp and launching AJ onto the floor. I don't think this bout will get five stars, but it was an epic contest that got fans talking. The only negative about the match was how it finished, but it needed to end that way in order to make both competitors look strong.
Crowd Chants of the Night: The Texas crowd chanted "Austin Aries" as the Greatest Man That Ever Lived opened up tonight's show. During the Joseph Park and Jay Bradley match, the crowd was surprisingly loud as they chanted "Joseph Park" for a good minute or so. Chants of "this is awesome" rang through the arena during the Chris Sabin and Manik bout. The last chant of the night was another "this is awesome" during the Austin Aries and AJ Styles match.
Superstar of the Night: The superstar of the night award has to go to either AJ Styles or Austin Aries. They put on one hell of a match and worked extremely well together. They competed in an exciting and entertaining bout that probably made Vince McMahon blush. Who would you give the superstar of the night award to? AJ Styles, Austin Aries or another TNA superstar?
Fan Sign of the Night: This is the part of the review where readers can comment on what their favorite crowd signs were. What were some cool, funny and clever crowd signs that you saw on tonight's episode of TNA Impact Wrestling?
Jobber of the Night: Despite having some good offense in his match, the jobber of the night goes to Jay Bradley, who still has zero points in the Bound For Glory Series. Bradley dominated the match, but was hit with a single Samoan Drop and then lost. That was it. Poor Jay Bradley.
Upset of the Night: Joseph Park defeating Jay Bradley is the closest thing to an upset during tonight's show. The only reason that this is an upset is considering the amount of points each competitor has in the Bound for Glory Series. Jay Bradley has zero points and was pinned by Joseph Park, who now has a whopping -3 points. Because Bradley leads Park in the BFGS, I consider Park's win to be an upset. Sorry guys, if you have a better "upset" on tonight's show, please let me know in the comments.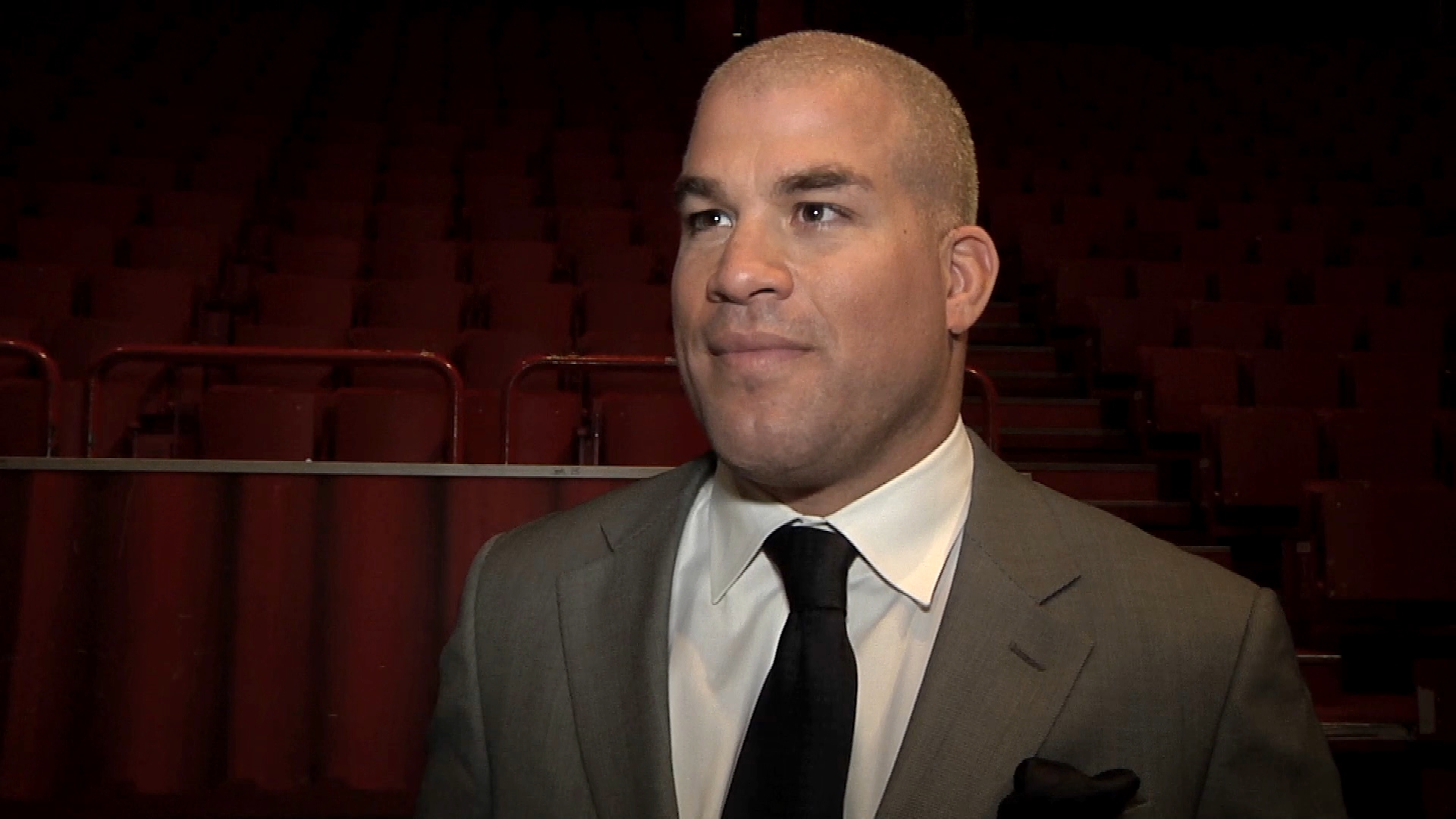 Holy Sh** Moment of the Night: Obviously, the holy sh** moment of the night was the August 1 Warning reveal, which happened to be Tito Ortiz. Personally, I am not a big fan of this move considering it should have been an actual professional wrestler, considering TNA Impact Wrestling is a wrestling promotion. Bob Holly said it best in one of the Tweets he sent out tonight, TNA bringing in Tito Ortiz only helps promote the Ortiz vs. Rampage Jackson Bellator fight and does absolutely nothing for TNA.
Worst Match: The worst match of the night goes to Jay Bradley vs. Joseph Park. During the match, Park wore some sort of boxing training helmet that made him look extremely goofy. The entire contest lasted about four or five minutes and the only offense that Park got in was a Samoan Drop and that move was enough to put away Bradley. It wasn't the worst match I've ever seen, but it was still pretty bad.
Logic Fail of the Night: Without a doubt, the logic fail of the night happened when referee Brian Hebner didn't disqualify Bobby Roode during his match against Hernandez after the It Factor smashed a beer bottle over SuperMex's head. I know the ref didn't technically see Roode hit Hernandez with the bottle, but when he counted to three, there were glass shards all over the ring. It was just SO obvious.
Tweets of the Night:
Manic is fun to watch! Personally, I liked him better back in 2008-2009. #Impactlive

— Frankie Kazarian (@FrankieKazarian) August 2, 2013
https://twitter.com/TNACreative/statuses/363119248085753857  
How much would you pop if the Aug1 guy was the South African kid that low blowed Orton? #ImpactLive — Lance Storm (@LanceStorm) August 2, 2013
So, TNA cuts a crap load of talent just to sign Tito Ortiz. I understand he's with Bellator, but what a garbage, garbage movie. #ImpactLive — Graham Mirmina (@SAVE_US_GSM) August 2, 2013
All this does is promote the fight for Belatore between Tito and Rampage, does NOTHING for TNA, #impactwrestling — Bob Holly (@TheBobHolly) August 2, 2013
Commentary Lines of the Night: "The longest reigning champion in this company's history has zero points in the Bound For Glory Series" – Jeremy Borash.  "The August 1 Warning is MMA legend Tito Ortiz!" – Mike Tenay. LOL Moment of the Night: I don't know if other viewers thought it was that funny, but I found the video showing the Cowboy James Storm live Tweeting TNA Impact wrestling to be hilarious. I know Storm is active on Twitter and he is currently injured, but is that the only thing TNA has for him right now? They could be creating a fresh feud for the Cowboy, but instead, he is sitting, drinking a beer and live Tweeting the show.
Overall Lowlights: Jay Bradley vs. Joseph Park; James Storm live Tweeting Impact; the ending to AJ Styles vs. Austin Aries; August 1 Warning is Tito Ortiz. Overall Highlights: Austin Aries promo; Chris Sabin vs. Manik; AJ Styles vs. Austin Aries; Aces & Eights accept Main Event Mafia's challenge. Follow @Adrian0F7